Membership Information
Here at Radio Wexham, we always have positions for volunteers all year round....
If you would like to join Radio Wexham here are a few questions we are regularly asked about how to join the radio station.
What Qualifications do I need to join?
You dont need any qualifications to join. Radio Wexham asks new members to start by ward rounding ( collecting the requets from patients), so it will hellp if you have an outgoing personality, good communitcation skills and enjoy meeting people.

After 3 months ( approxmately) of Ward Rounding, you will then qualify to start the Training ion the Studio , if you would like to present.


You don`t need need an expert knowledge of pop music because Radio Wexham broadcast a wide range of music, not just the latest hits.

Is there an Age limit?
The Minium age is 16 years of age, the maximum age is, well there isnt a maximum age.
Our Volunteers rage in age from their Mid Teens to retirement and beyond.

How Much time will I have to give to Radio Wexham?
You`ll be asked to join us for 3 months every Tuesday night, from 19.00 till approxametly 21.00.
Plus there may be fundraising events or outside Braodcasts at weekends.
Presenting a show doesn`t just mean turning up at the studio and going on air- it means collecting the requests from the ward rounders, possible finding the odd LP, researching for the show and the putting everything away afterwards.

How much will it cost to join?
Annual Membership costs at present (2005) is £10.00
You`ll have to pay for your own travel to get to and from the Studio and events.

What Training is there?
It Varies, but you will be required to do 3 months of Ward Rounding, this will make you aware of the vast difference in music being requested.Once you have done your 3 months Ward Rounding, the Programme Controller will then set about your presenting and Technical training course of the equipment. Once you have done your training and your Trainer is happy with your ability, you will then be asked to submit a demo tape to the Programme Controller, who will then decide whether your are ready to present your own show-and even people who have done hospital, student or professional radio are expected to submit the demo tape aswell.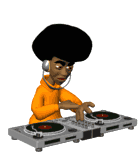 Will Radio Wexham help my career in Broadcasting?
Any Voluntary work can be put on your CV to impress a future employer ( and that applies to any job, not just the media), but nothing is guaranteed and for every one who`s gone on into a job there are hundreds who haven`t. Remember that Hospital Radio Wexham exist to benifit the patients; not as a training academy for would be journalists and presenters! However, it`s all good experince- We have had many members go onto bigger radio stations such as Star Fm, Nigel Williams and Toby Antis started here and are now working on London`s Heart 106.2fm.

I understand the requirements and would like to join Radio Wexham, where do I go from here?
There are a number of ways you can apply to join Radio Wexham

(1) You can contact The personel Officer( Melanie Johnson) and ask for more details, You can contact her on the studio number , which is 01753 570033, she is there on a Monday and Thursday night.

(2) Come and See us directly in the studio, which is in Wexham Park Hospital, Slough.

So thats how you can join, Best off luck!!